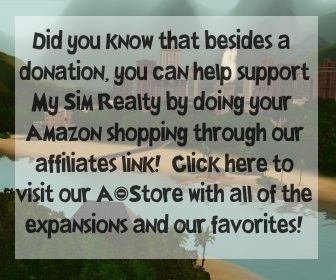 All of our downloads - especially worlds - represent hours of time and dedication! Would you show your support and appreciation with a donation? Every amount is appreciated and helps with site costs! A
nother way you can help is by disabling Ad-Block extensions for this website -
here's how
!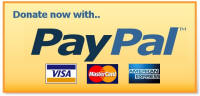 Welcome to the custom worlds created by My Sim Realty! None of the worlds you see below use any custom content, nor do they require any store items or Stuff Packs! Each world has its own page with descriptions, lot details, link to a save file (if applicable) and a large picture gallery. Please limit your downloads to one or two at a time. Given the size of these files, having people download 3+ worlds at a time auses a lot of strain on the server and it can be shut down. Thank you!
All of the downloads available - especially worlds - represent hundreds of hours of work and dedication.
If you appreciate the free downloads, please consider a donation. Thank you!


Completed Worlds

SimMeapolis (World & University)


Salmon Woods


Storybrook County


Evansdale County


Anne Arbor


SimLau Isles


Winchester Farming Community


Redwood Harbor


Meadow Glen


Dragon Falls


Cascade Shores


Anju Falls


Al Shibalba


Pagoda Isles


Plum Grove


Elmira City


Brooklyn Heights


Elba Village


Monarch Bay

Back to the Top
Empty Worlds

Cloverdale


Rosewood Hills


Pixie Gardens


Deery Meadows


SimLau Isles


Storybrook County Lite


Laguna Coast

Back to the Top