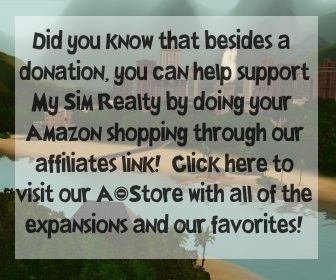 All of our downloads - especially worlds - represent hours of time and dedication! Would you show your support and appreciation with a donation? Every amount is appreciated and helps with site costs! A
nother way you can help is by disabling Ad-Block extensions for this website -
here's how
!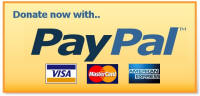 Sims who desire to live in luxury and splendor will want to see the homes listed here. All are very extravagant and come laviously furnished with the things a sim would want - ballrooms, pools, hot tubs and more! If your sim needs more space but not quite as pricey, check out our big selection of
family homes
. Click on the thumbnails to see bigger pictures of the interior / exterior. If you need assistance installing these files, please visit the
F.A.Q.
If you encounter an issue with the file or a link, please
email us
.
All of the downloads available - especially worlds - represent hundreds of hours of work and dedication.
If you appreciate the free downloads, please consider a donation. Thank you!


---
---
Mansions - the best money can buy!



1778 Hollywood Heights




Requires Sims 3 + AM + LN + SEA + UNI + IP + FUTURE


Lot Size:

40x30


Furnished: $241,248
Bedrooms: 4
Bathrooms: 5.5
Stories: 3
Other: This large mansion features a celebrity entrance gate and large attached garage with room for 3 cars. The main level has a laundry room, 1.5 baths, eat-in kitchen and large living room with fireplace. The 2nd level has two large bedrooms each with a full bath. The upper level features two in-law suites with private bath and kitchenette. Outside there is a garden, play area, pool and it is fully fenced. Furnished for 8 sims. Created in Storybrook County.




2004 Hollywood Heights




Requires Sims 3 + LN + SHO + SEA + UNI + IP + FUTURE


Lot Size:

40x30


Furnished: $218,572
Bedrooms: 2+
Bathrooms: 3.5
Stories: 3
Other: This mansion is elaborate! The main floor has a full bathroom as well as laundry room. There is a large gourmet kitchen and formal dining area with baby grand piano and fireplace. There is also an office. Tube elevators will transport your sims to the 2nd floor with two huge bedrooms and two full baths. The 3rd level has an art studio and bath. The fenced yard has a large patio and pool. Furnished lavishly for 6 sims with two bunk beds. Created in Storybrook County.




692 Ashford Heights




Requires Sims 3 + AM + LN + SHO + SN + SEA


Lot Size:

40x30


Furnished: $103,494
Bedrooms: 3
Bathrooms: 3
Stories: 2
Other: This is a smaller mansion for the aspiring 5 star celebrity. It features a 2 stall attached garage which can accomodate three cars. The back yard is fully fenced and there is a locked gate with security system. The home has an eat-in kitchen with doors that lead to the backyard. There you will find a pool, hot tub, golfing area and grilling station. The main floor also has an office, living room with fireplace and full bath. Upstairs are two bedrooms with a private bath and a small bedroom for the butler. Furnished (not lavishly but decently) for 3 sims and a butler.




654 Vanderbilt Estates




Requires Sims 3 + AM + Pets + LN + SHO + SN


Lot Size:

50x50


Furnished: $371,183
Bedrooms: 4
Bathrooms: 4.5
Stories: 2
Other: This home is not lacking in anything. Comfortably furnished for the family who likes to entertain, this home features a small gym and double carport in the front. The lot is fully fenced with gates to keep the cameras out! The main level has a ballroom, formal dining room, office area and laundry. There is a pool, hot tub, wedding gazebo and grill. There are 3 large bedrooms upstairs and a private butler's room with private bath. Furnished beyond nice for 7 sims.


Back to the Top