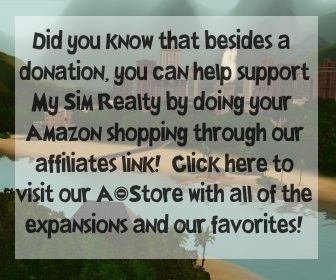 All of our downloads - especially worlds - represent hours of time and dedication! Would you show your support and appreciation with a donation? Every amount is appreciated and helps with site costs! A
nother way you can help is by disabling Ad-Block extensions for this website -
here's how
!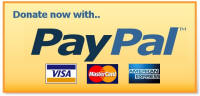 When your sims are ready to start a family or expand out of a starter home we have a large selection of family homes available. Each family home comes furnished and does not require any custom content. If you are looking for a home with a bit more splendor and luxury, you should check out a
mansion
. All of these homes are quite different so be sure to read the descriptions to make sure it will fit your family! Click on the thumbnails to see bigger pictures of the interior / exterior. If you need assistance installing these files, please visit the
F.A.Q.
If you encounter an issue with the file or a link, please
email us
.
All of the downloads available - especially worlds - represent hundreds of hours of work and dedication.
If you appreciate the free downloads, please consider a donation. Thank you!


---
---
Family Homes up to $25,000



674 Boxberry Orchards




Requires Sims 3 + Pets


Lot Size: 20x20
Furnished: $23,415
Bedrooms: 2
Bathrooms: 1
Stories: 2
Other: This cute little barn has a fenced in and stocked garden off of the kitchen. There is a large living room, bedroom and full bath on the main level with a surprising amount of sunlight. The upstairs currently is being used as a spare bedroom. Furnished for 4 sims with 2 double beds.




40 Monarch Drive




Requires Sims 3 + World Adventures


Lot Size:

20x20


Furnished: $17,168
Bedrooms: 2
Bathrooms: 1
Stories: 1
Other: This home has 2 bedrooms, 1 bathroom and an open floor plan. There is a small patio in the backyard. Sparsley furnished for 3 sims and a baby. Created for Anju Falls.




24 Mushu Lane




Requires Sims 3 + World Adventures


Lot Size: 20x15
Furnished: $17,110
Bedrooms: 2
Bathrooms: 1.5
Stories: 1
Other: This home features an open floor plan and decent furnishings. It is furnished for 3 sims and a baby. There is a side patio to enjoy. Created for the Pagoda Isles.




140 Bridge Parkway




Requires Sims 3


Lot Size:

30x10


Furnished: $24,472
Bedrooms: 1
Bathrooms: 1
Stories: 1
Other: This small home is a nice place to start out. It has a back deck and fenced yard. There is a large bedroom and bathroom. It is cozy but nice! Furnished for 2 sims and a baby.




150 Ely Road




Requires Sims 3


Lot Size: 20x30
Furnished: $20,319
Bedrooms: 2
Bathrooms: 1.5
Stories: 1
Other: This nice home walks into a great room with an eat-in kitchen. It has 1.5 bathrooms and two nice size bedroom. One bedroom is furnished as an office. Furnished for 2 sims.




600 Hickory Street




Requires Sims 3 + World Adventures


Lot Size:

20x30


Furnished: $19,879
Bedrooms: 2
Bathrooms: 1
Stories: 1 useable
Other: This rustic home features a large living area and a back patio. While there is a lot of space, it does come sparsley furnished for only 2 sims.




2200 Pinochele Point




Requires Sims 3


Lot Size: 30x30
Furnished: $21,845
Bedrooms: 2
Bathrooms: 1.5
Stories: 1
Other: This lovely home features a great room with two bonus areas. One bonus area is a hallway with extra space, and the other is a workshop in the garage. The home has two bedrooms, one is a bit smaller.




9 Sun Song Avenue




Requires Sims 3


Lot Size:

20x30


Furnished: $20,608
Bedrooms: 2
Bathrooms: 2
Stories: 1
Other: The thing you will love most about this house is the nice layout. You enter the house into a long, spacious kitchen. It walks out onto the back patio. There is a large living room and each bedroom has its own bath.




20 Hidden Grove Lane




Requires Sims 3


Lot Size: 30x30
Furnished: $23,391
Bedrooms: 2
Bathrooms: 2
Stories: 1
Other: This home offers sims a nice home at a reasonable price. It comes furnished for 4 sims with a nice patio in the back for enjoying the outdoors.

Back to Top