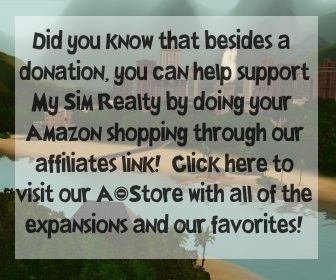 All of our downloads - especially worlds - represent hours of time and dedication! Would you show your support and appreciation with a donation? Every amount is appreciated and helps with site costs! A
nother way you can help is by disabling Ad-Block extensions for this website -
here's how
!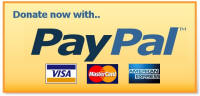 Welcome to SimLau Isles!

Welcome to the SimLau Isles! This collection of islands has three main isles - a small residential area, a city island with swamp area and a large island with the Maui Boardwalk strip. There are several hidden locations to find and explore and three beautiful waterfalls to enjoy. This world has been built to accomodate all of the expansion packs and has resorts to stay at, diving spots, several ports and the various lot types. In this tropical paradise, your sims can enjoy lounging in the sun on the beach, horseback riding in the sand and sunshine year long. More pictures to come soon!



Other Remarks:

Please note that some rabbit holes are buried in the basements of various lots. These are noted in the description of each lot. If you do not want them in the basement, we recommend trying some of these custom rabbit hole rugs. You do need to request access to them - feel free to mention you were directed by My Sim Realty! There are a variety of mods that we enjoy at NRaas Industries that may enhance your gameplay as well, such as mods that stop certain types of traffic and that.


All of our downloads - especially worlds - represent hours of time and dedication! Would you show your support and appreciation with a donation? Every amount is appreciated and helps with site costs!

With the release of each new expansion pack or store content, new lots have been created for this world! Some of them replace previous lots so that you can customize and make this world your own. Below are the lots that have been released since the world was originally published. Newer versions of a world may already have an older lot placed for your convenience.
New Lots to Download


SimLau Stadium


Requires Sims 3 +

University + Showtime
Lot Size: 64x64
Furnished: $83,864
Stories: 1
Other: This stadium offers your sims the option to not only join the athletic career and attend games, but also has a big show venue inside for only the best performers. It was built to go in SimLau Isles on Petra Drive. This lot is being uploaded to replace the current stadium which did not have the athlete options.