Worlds: Storybrook County
Welcome to the stunning world of Storybrook County. Your sims no longer have to choose between a fantastic life in the city or a quiet rural lifestyle. Choose between either Storybrook City or just the quaint town of Storybrook. Each side has places to fish, camp and enjoy quality time with friends. Storybrook City has several high rise apartments, most with a beautiful rooftop garden. Most apartments will offer your sims a place to park and several of them are ready for families and pets. Of course, you can also choose to live in the suburb just outside of the city near the beach. All of these homes are very lovely and have a large fenced backyard. Sims who want to get away from the hustle and bustle will enjoy a visit to the Elm Street Bed & Breakfast located by the pond in Storybrook town. This retreat is a great place to get married, enjoy the weekend or get a drink with friends at the cocktail lounge. If you wish to be able to stay the night, please change the lot type.
Alternatively you may want a quieter lifestyle. The town of Storybrook has several farm areas, its own buildings and careers (though not all) and a subway connection point for quick access to the city. The commute really isn't that bad though if you still wish to work in the city. The city does have an alluring nightlife, and there is a motel in the city for sims who want to go out but do not want to face the drive back home. There is also a campground by the waterfall with cabins with a great view of the skyline.
This world was strategically build to prevent any amount of lag that is usually experienced in larger worlds. The lot size was compacted but it still feels open and there are several lots available for future EPs. This world is NOT flagged as a city so you can still enjoy deer and wildlife in the countryside. If you wish to eliminate this, there are mods that can help you do so.
If you encounter any issues, please do
tell us
- while each world is thoroughly inspected, there are a lot of things to catch!
---
Requirements:
This world requires Sims 3 + World Adventures + Ambitions + Late Night + Pets (Generations optional). This world does not use or require any custom content or store content! There is a lite version of this world that is completely empty and only requires WA
here
. Lots for new EPs can be found
here
.
The version of this world that is updated through Seasons will also require Showtime + Supernatural + Seasons. It updates the world with all of these lot types, as well as adds a cluster of three 64x64 lots on one of the farming segements for horses. Because of the changes made to the world, it will require a different save file. This world however does have a few extra steps to install until further notice because of problems with CAW. See the
install instructions here
.
Included Lots:
The town side has a bed and breakfast, library, gym, pool, books, bistro, grocery, small and big parks, fire department, consignment, salon, town hall, police, watering hole, school and stadium, criminal warehouse, chapel with graveyard, all pet parks and lots, fishing places, legacy priced lot, hospital and the subway connection. The city side has doo peas, restaurant, spa, books, grocery, dog and cat parks, salon, fire station, movies, theatre, science, hospital, motel, big and small park, school, stadium, all late night clubs, city hall, police, military, gym and library of its own, and a beach. This world has a total of 131 lots.
Other Remarks:
This world is flagged as a town so it will still spawn wildlife. There are a variety of mods that we enjoy at
NRaas Industries
that may enhance your gameplay, such as mods that stop certain types of traffic and that, if you want this more of a city world.


Each world represents hours of time and detail. If you appreciate the hundreds of free
lots and worlds available here at My Sim Realty, will you consider a donation?
Every amount is appreciated!!!



Picture Gallery for This World: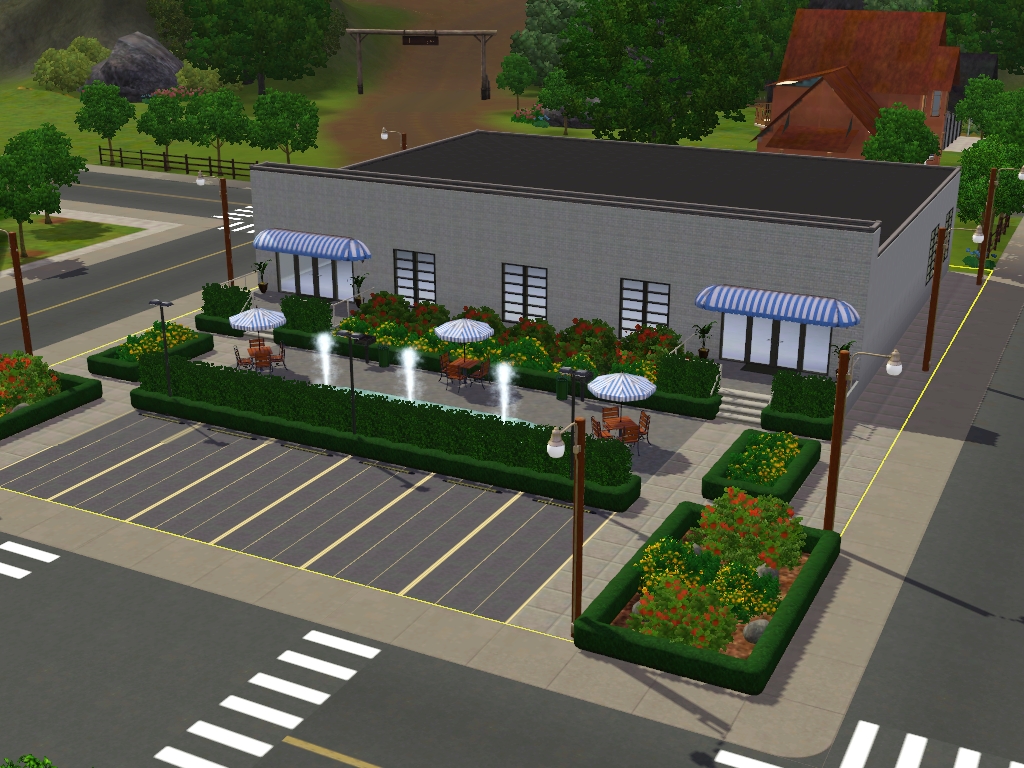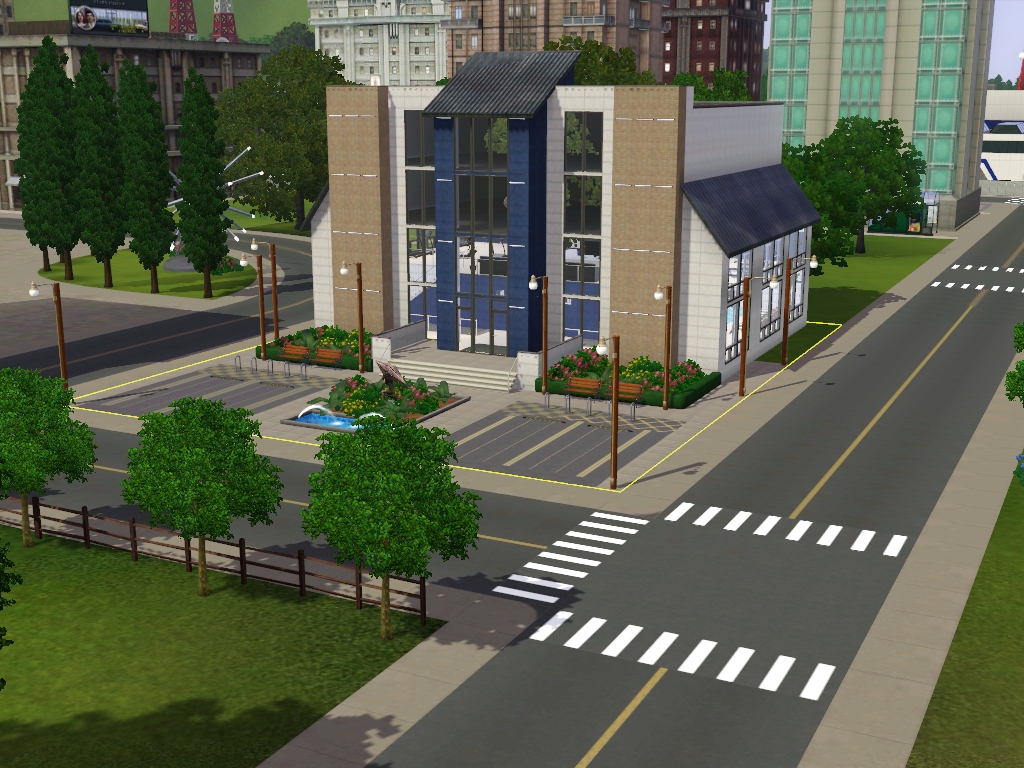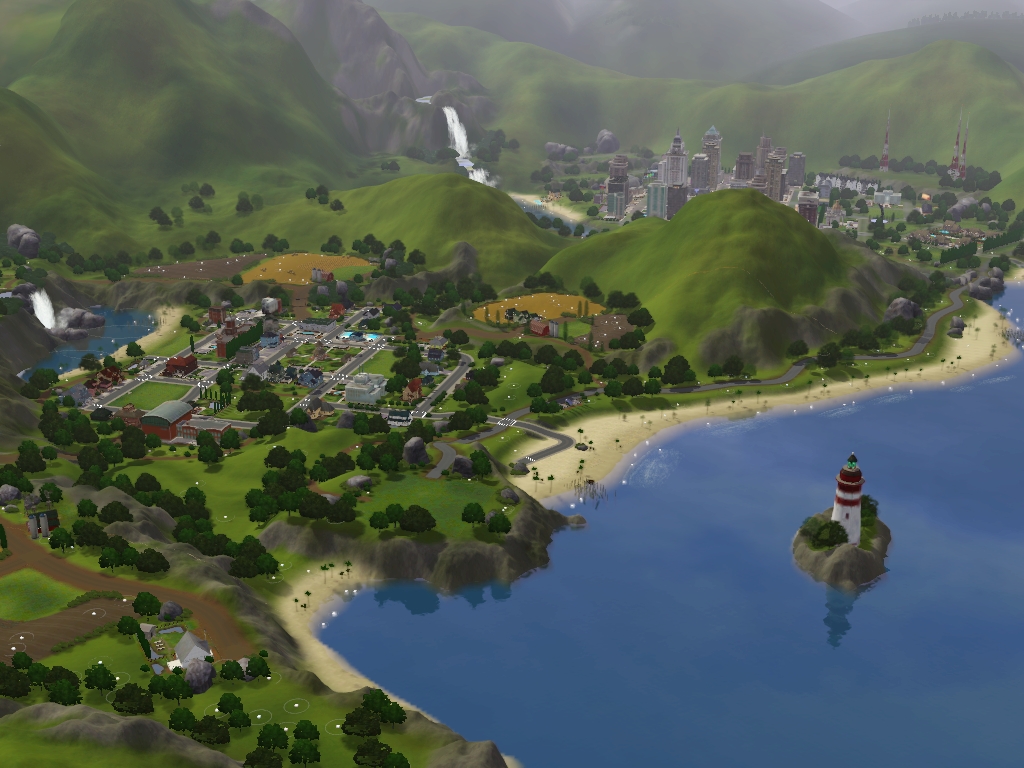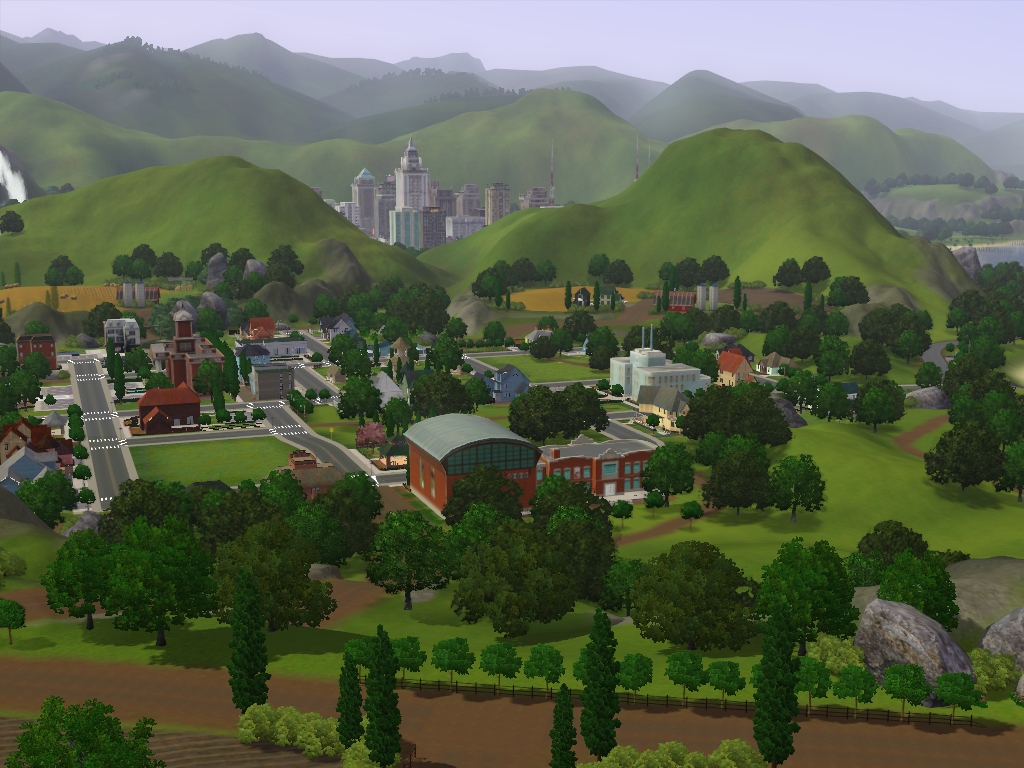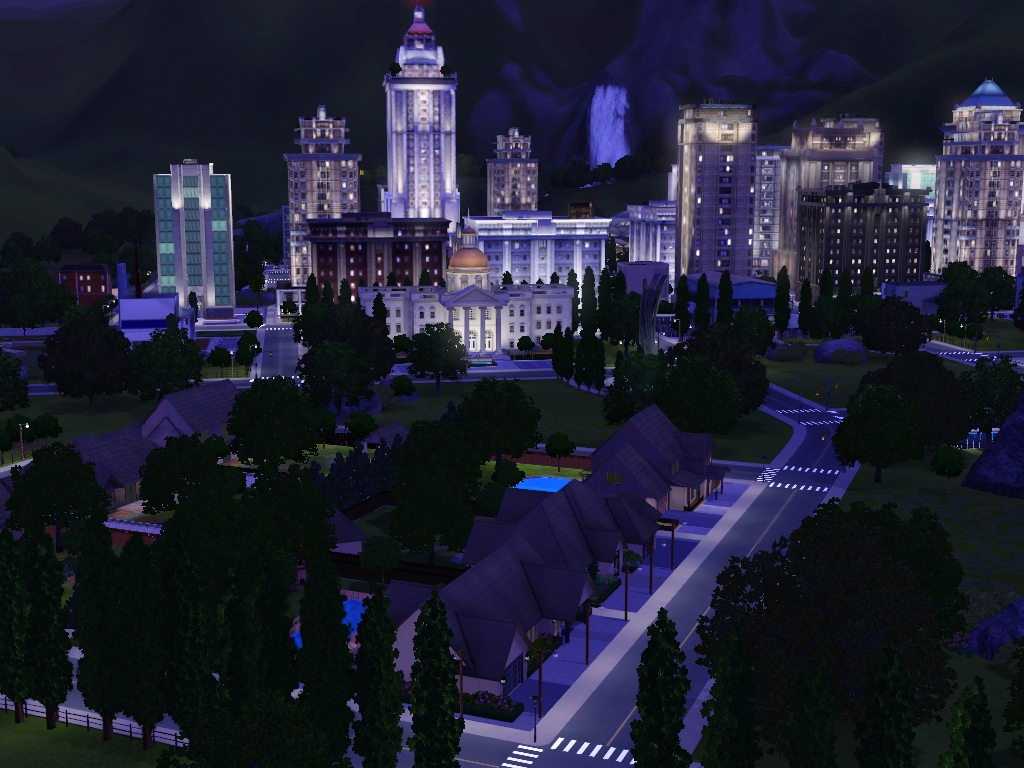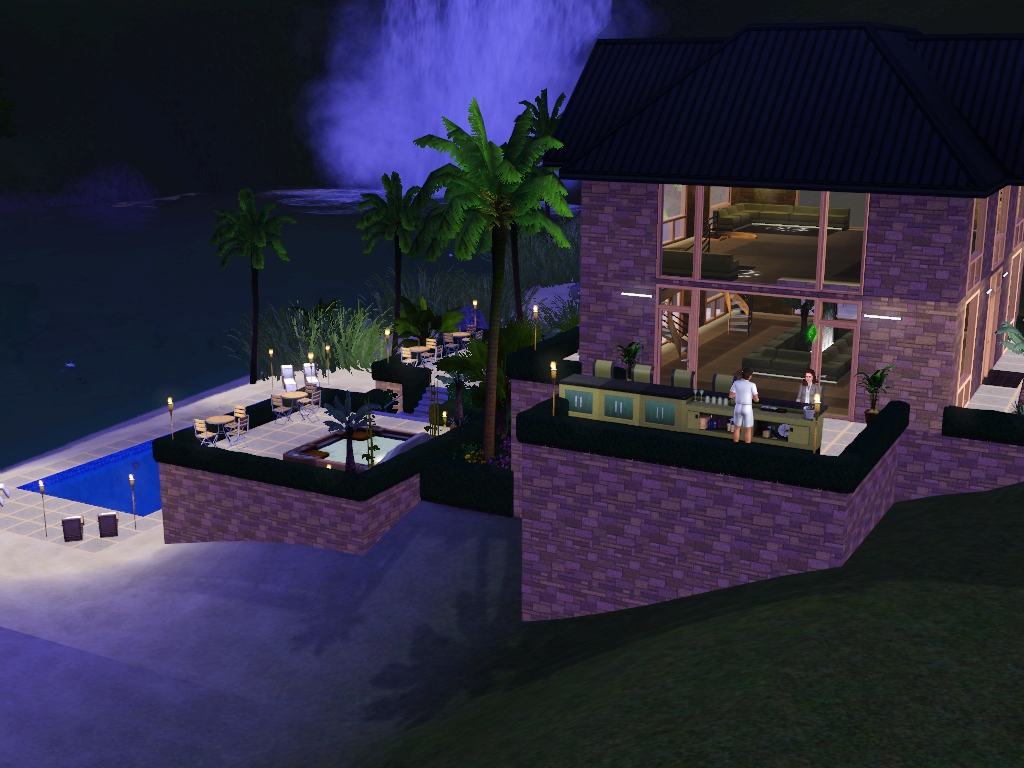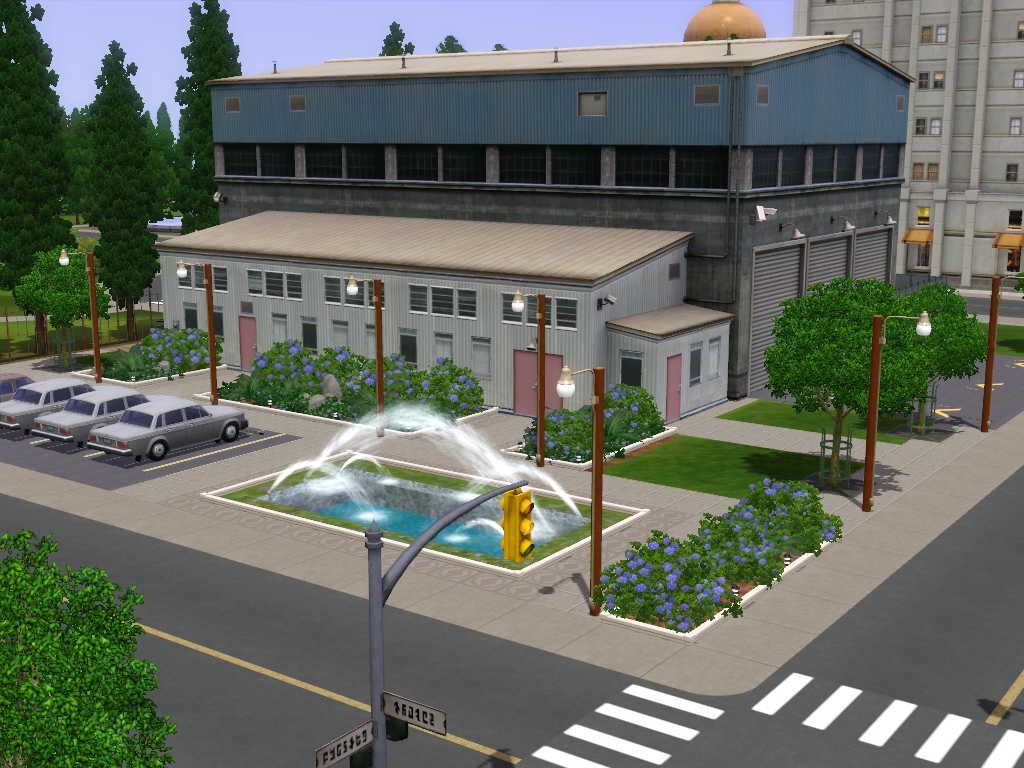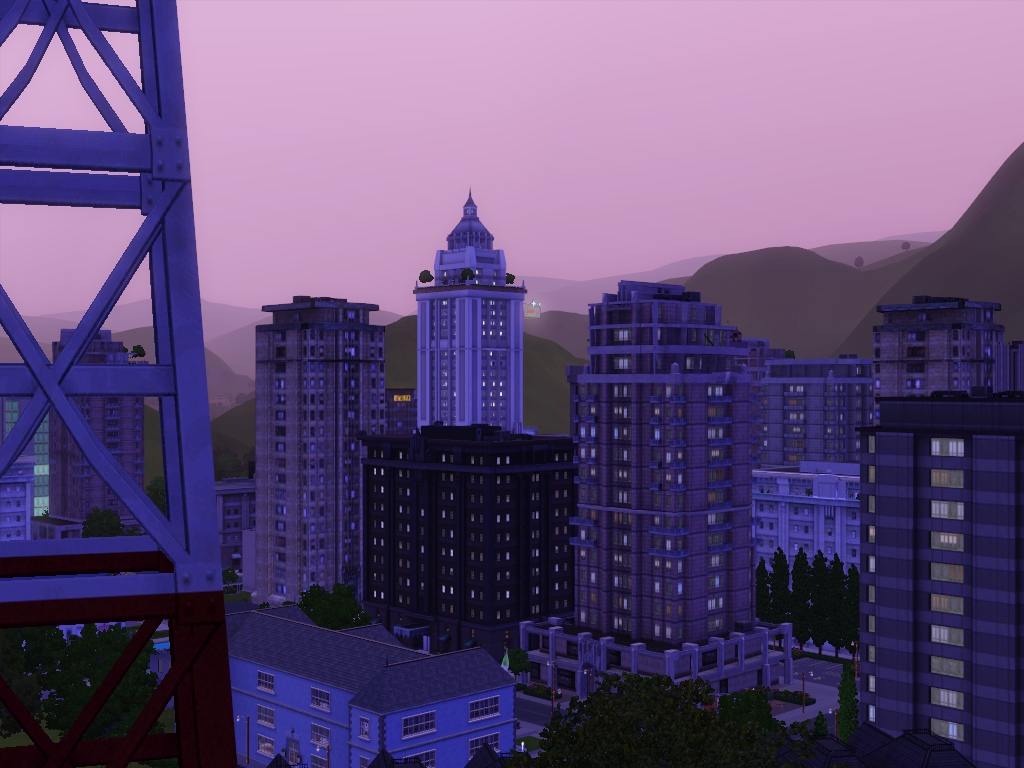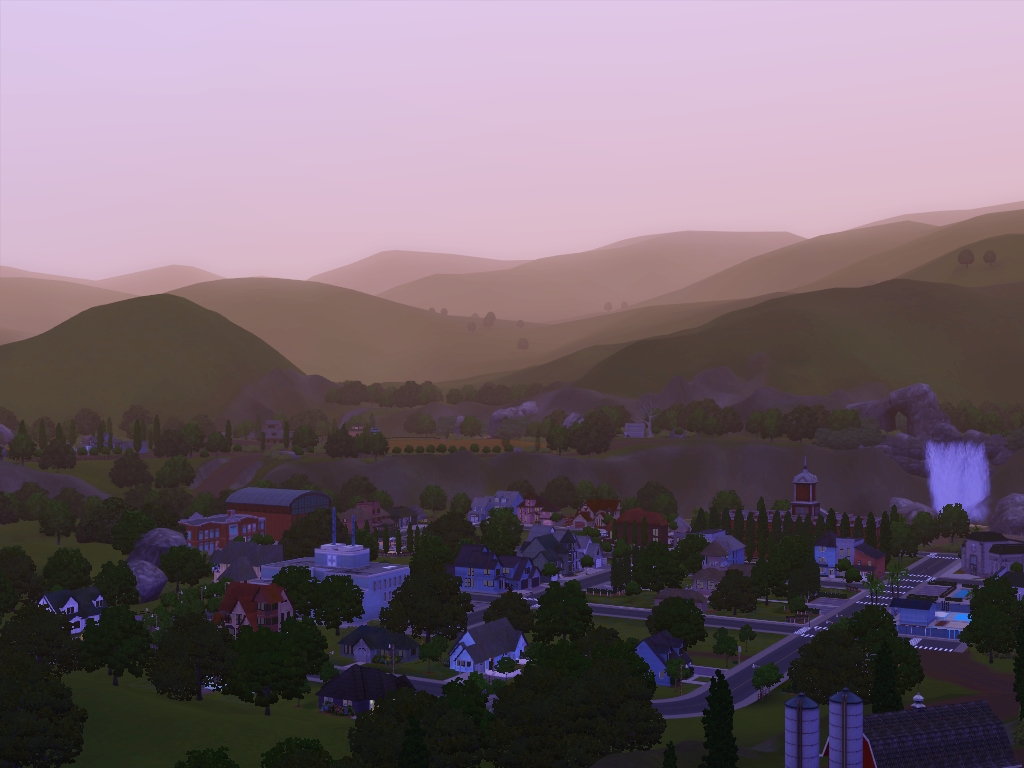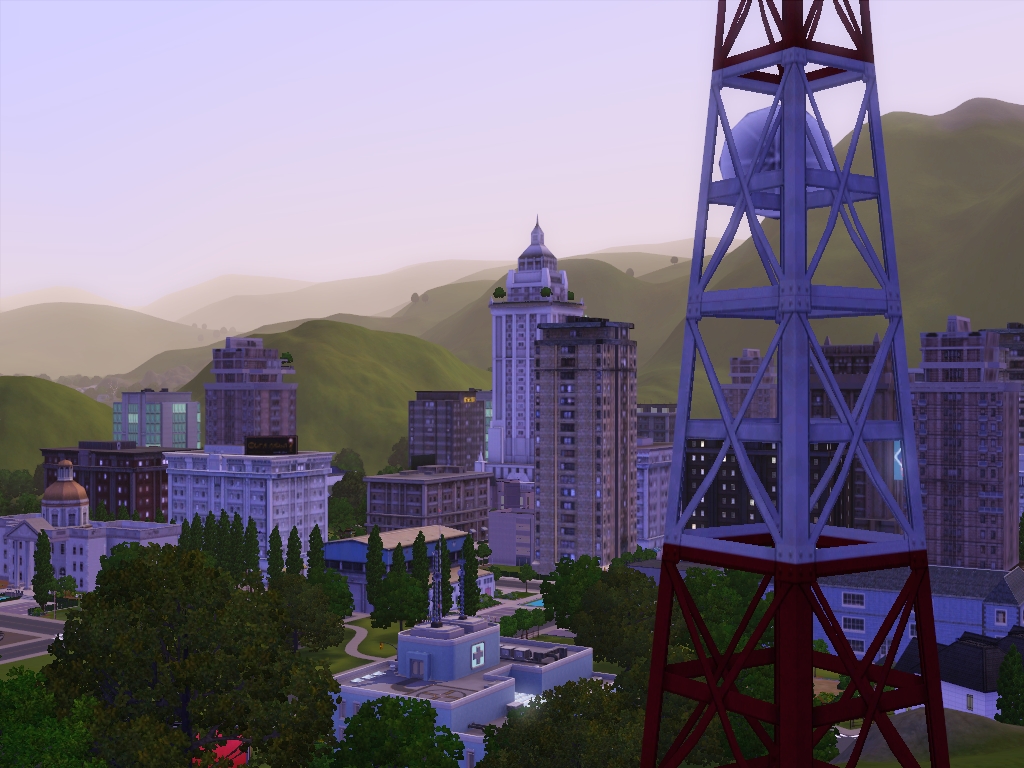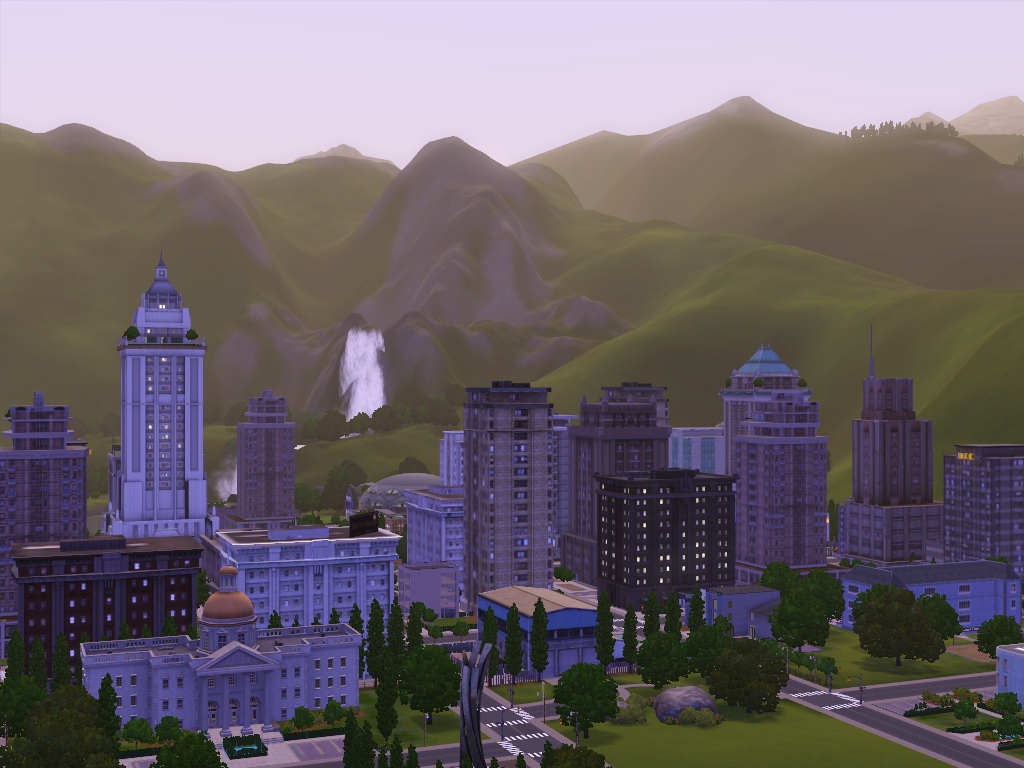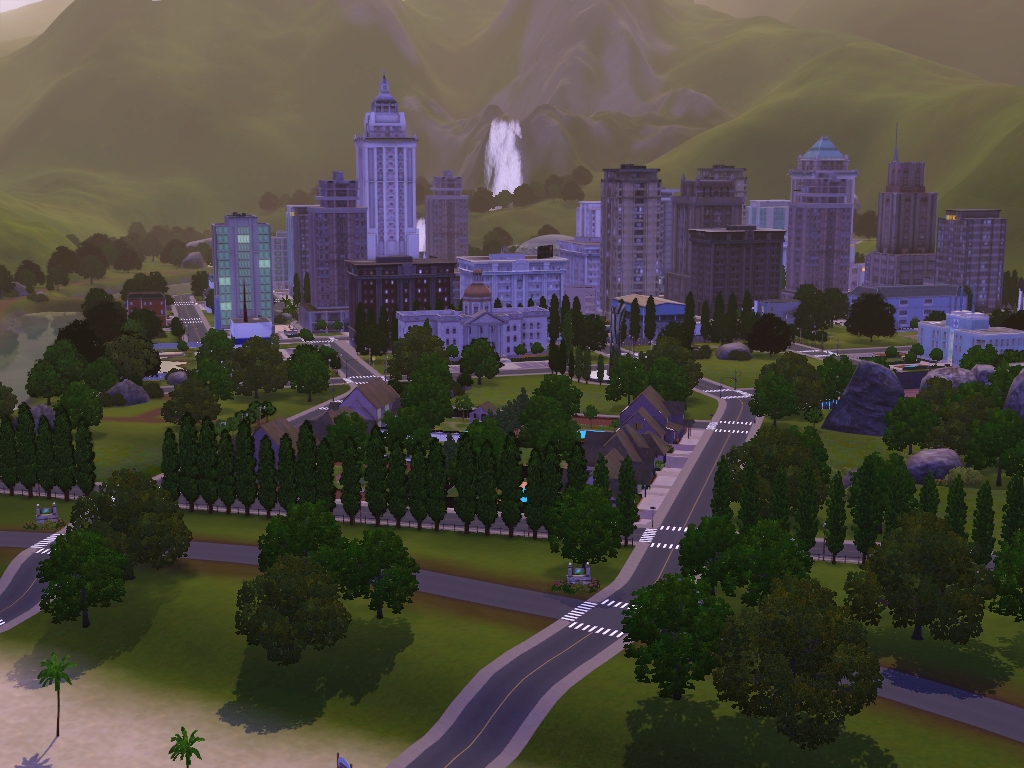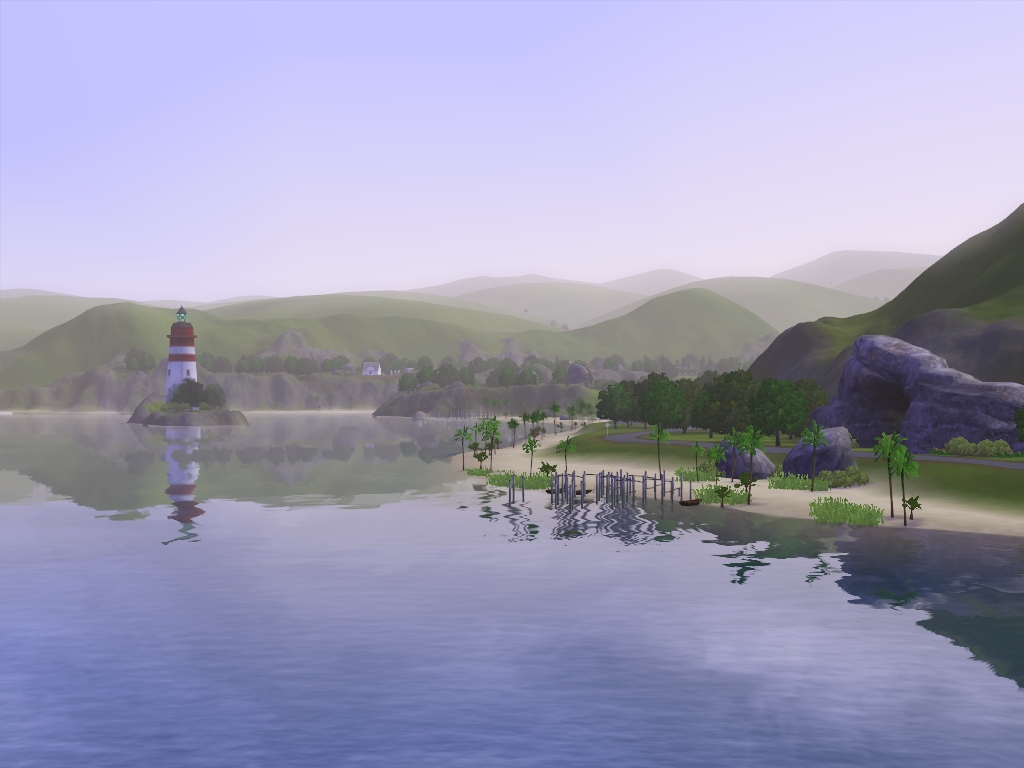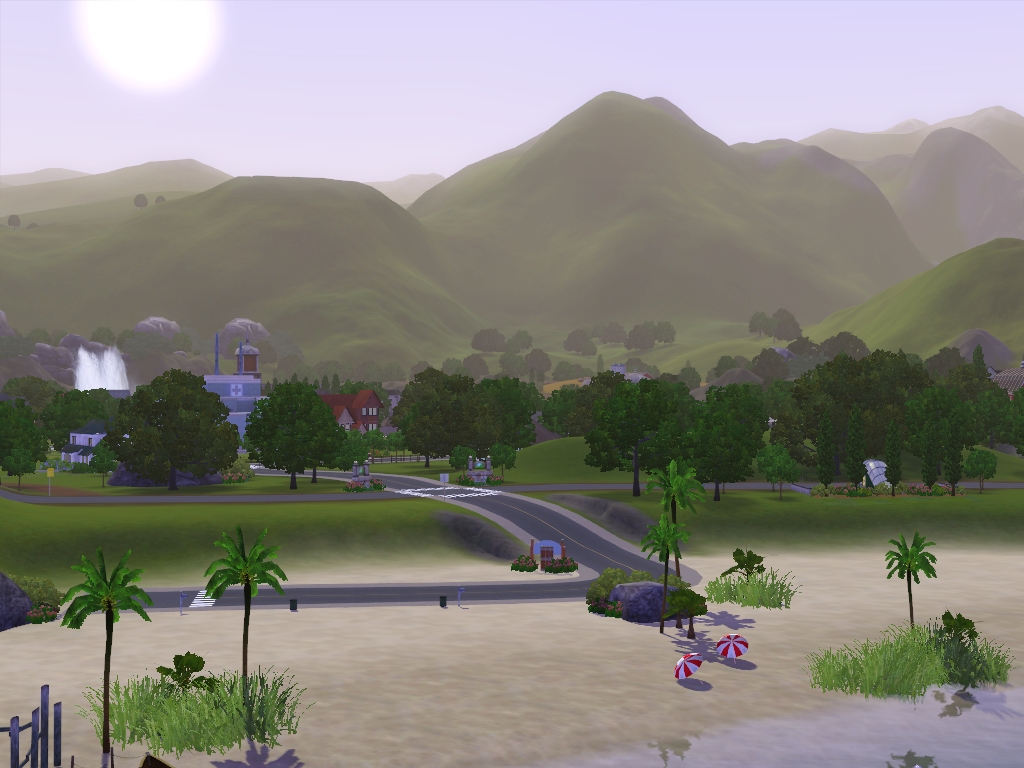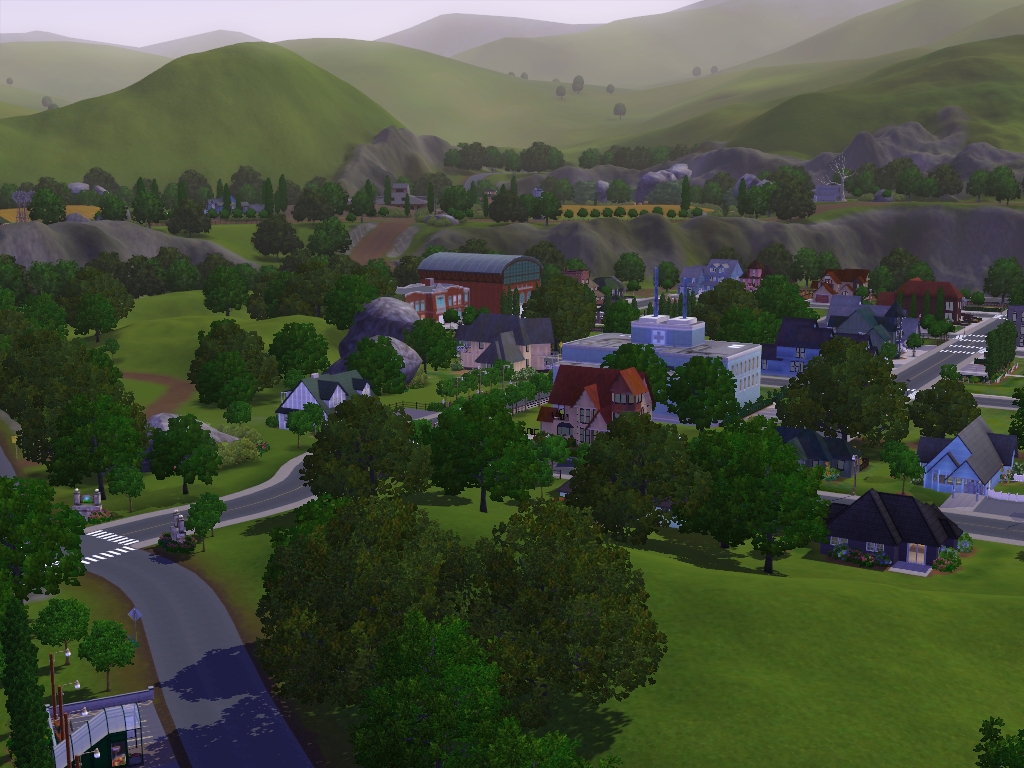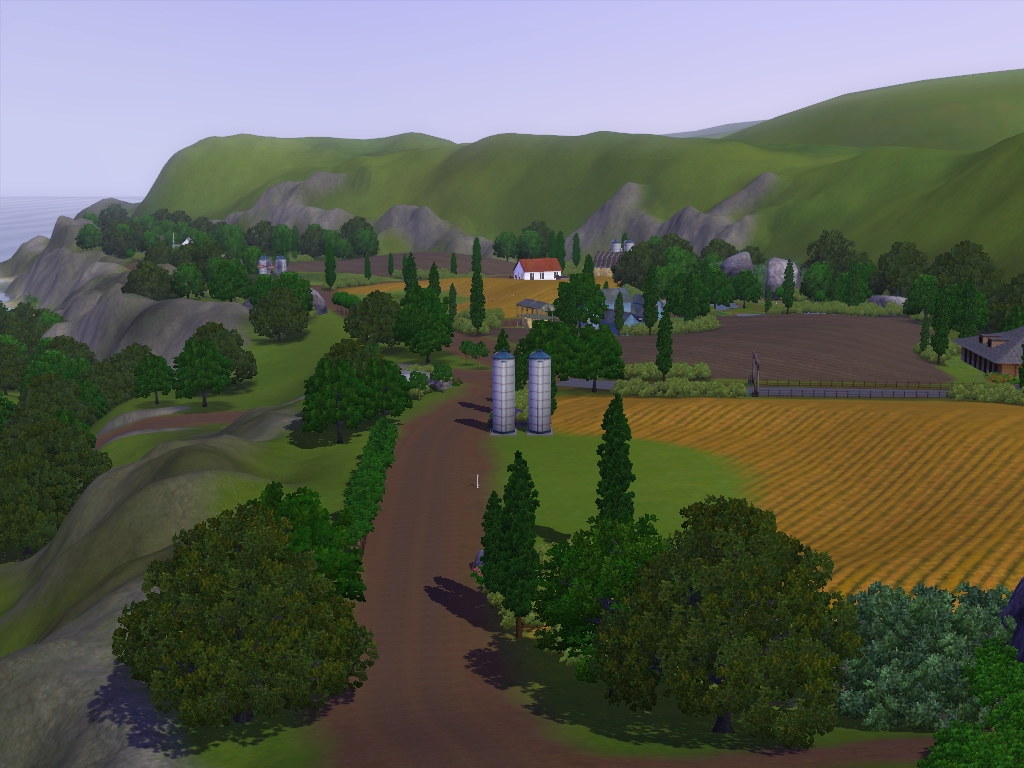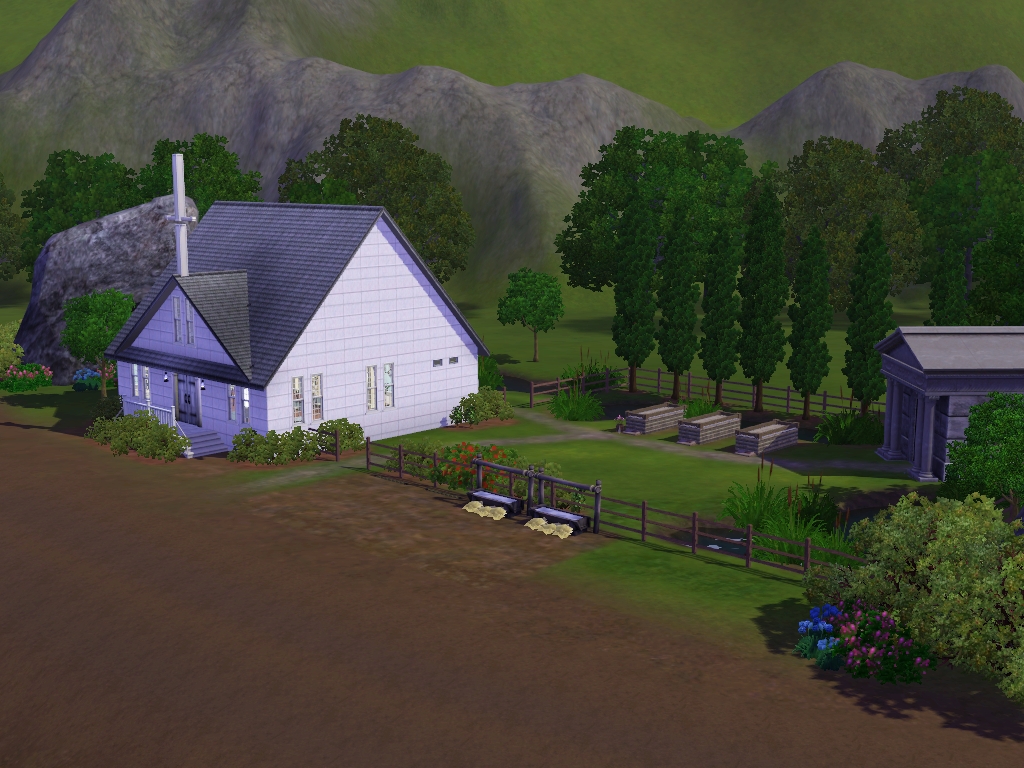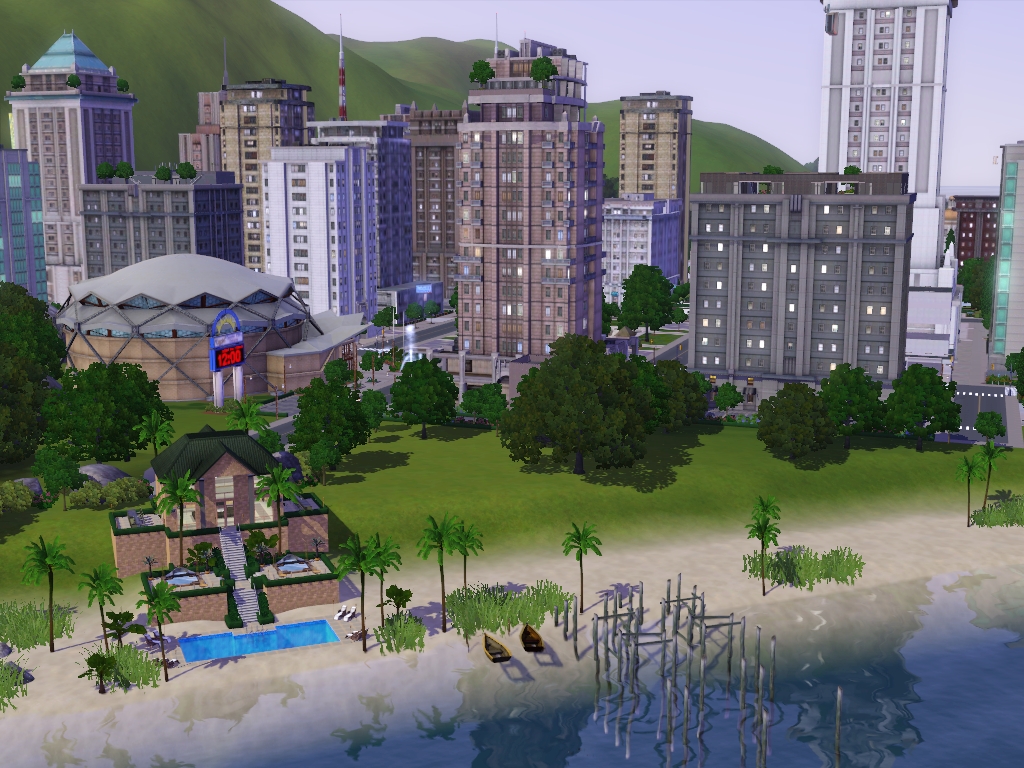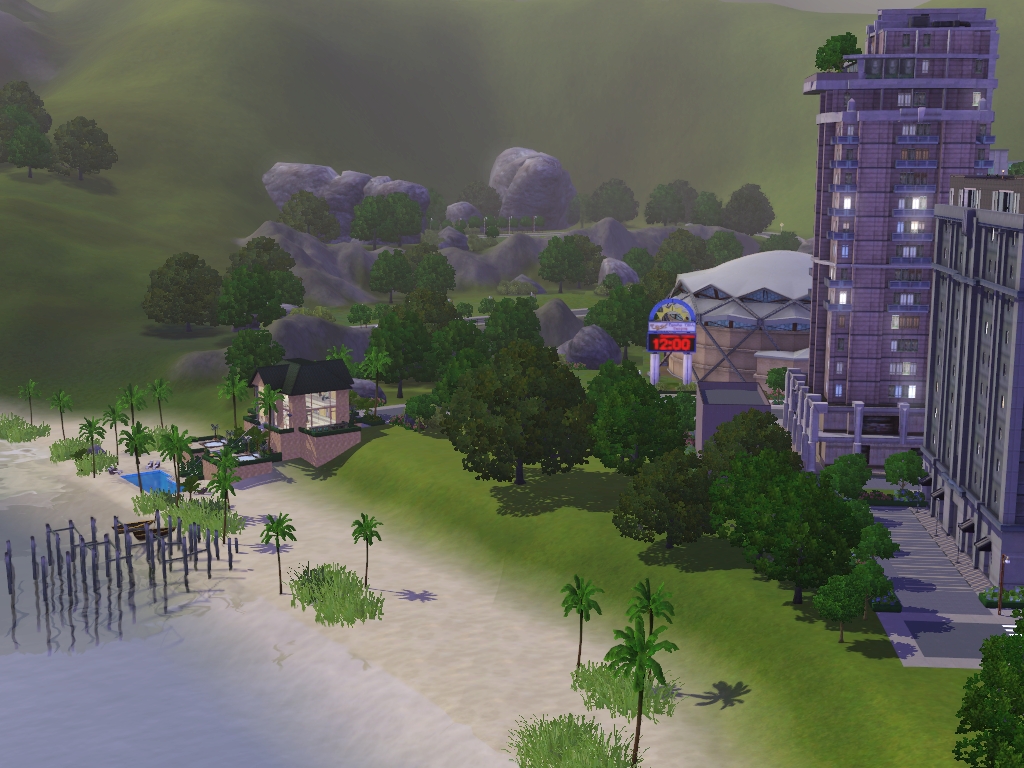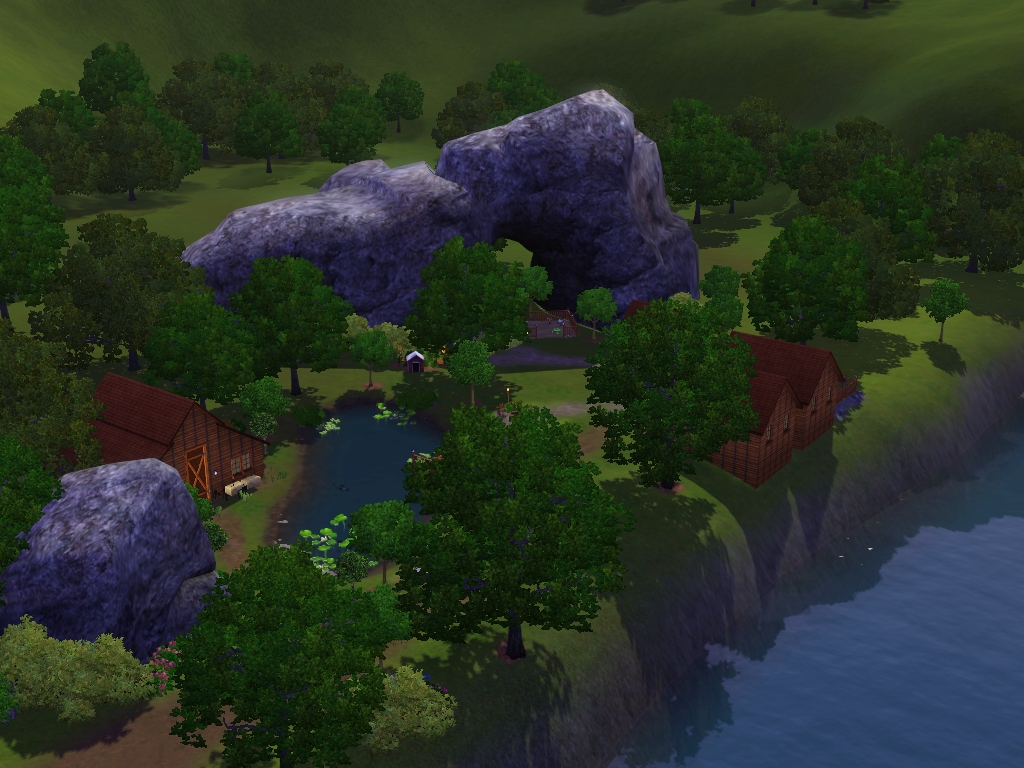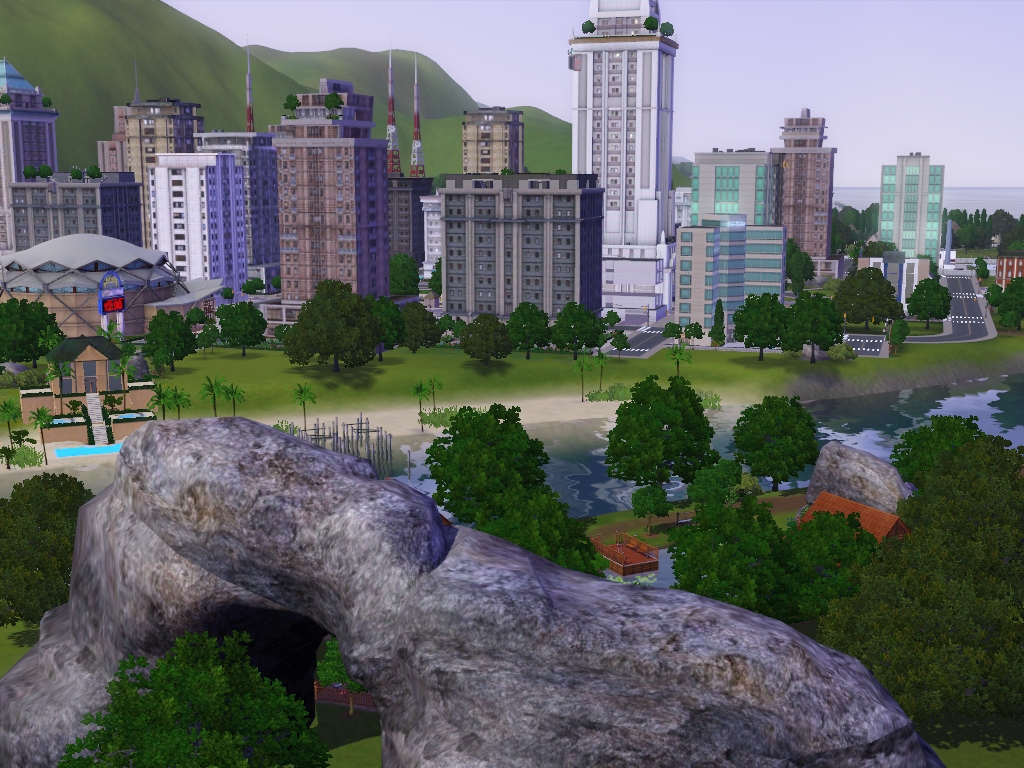 New Lots for This World:
Lady Luck Casino & Bar


Requires Sims 3 + late Night + Showtime + Lucky Simoleon Casino
Lot Size:

30x30


Furnished: $8,320
Stories: 1
Other: If you are feeling lucky, spend your time at the Lady Luck Casino and Bar! This posh establishment features an outdoor pool with lounge and grilling area. Inside you will find a bar, stage for live music and both Black Jack tables and slot machines. This lot is currently set to a pool side bar and was created for Storybrook County to go in the city at 44 Club Way.




Super Skate


Requires Sims 3 +

Pets + Late Night + Showtime + Seasons
Lot Size: 40x25
Furnished: $31,203
Stories: 1
Other: This indoor skating rink provides year long fun for the whole familiy! This family friendly business has grills on the front patios, a juice bar on the back patio and an arcade room. There are bathrooms and of course a large skating rink with fun lights. Created for Storybrook County to go at 847 Elm in town. This lot is NOT included in the most recent version of SBC.



The Haute Place - Private Show Venue


Requires Sims 3 + Late Night + Showtime + Seasons


Lot Size: 25x30
Furnished: $42,587
Stories: 2
Other: did somebody turn the temprature up? Your sim will be warming up at the Haute Place - a new private show venue with an indoor / outdoor pool! There is a bar, bathrooms with showers and a private room for live shows. Upstairs your sims will enjoy pool, karoke, a DJ booth, dancing and more! Created for Storybrook County to go at 405 Llama Blvd. This lot is NOT included in the most recent downloaded version - please download and add to your world!



Storybrook Park (Big Park / Festival)


Requires Sims 3 +

Ambitions + Pets + Seasons (Supernatural optional)
Lot Size: 55x64
Furnished: Negative Value
Stories: 1
Other: This park is to replace the central park on the town side in Storybrook with a new central park that hosts festivals! This park has been completely modified with the central building now a wedding place. Your wedding decor will reflect your season so pumpkins will be present if you are getting hitched in the fall! This lots has bathrooms, a playground, and festival activities. This lot is NOT included in the most recent downloaded version - please download and add to your world if you want a different big park in town.



Doug's Hangout - Live Show Venue


Requires Sims 3 + Showtime (Late Night optional for bar area)


Lot Size: 20x20
Furnished: $16,206
Stories: 2 + basement
Other: This three level hangout has a stage with tables on the main floor as well as a bar area. The basement has bathrooms. The upper level has karoke, a photo booth and a pool table. Created for Storybrook County to occupy the Corner of Maple and Pilgrim in the town side.





Little Lennon Cafe - Coffeehouse


Requires Sims 3 + Late Night + Showtime + Pets
Lot Size: 30x20
Furnished: $15,541
Stories: 2
Other: As far as coffee goes, the Little Lennon Cafe has the best. It has a stage upstairs for live shows as well as a little coffee bar. The main level has bathrooms, foosball, dominoes and a bar. Created for Storybrook County to replace the empty shop located in the town at 954 Pilgrim.




Storybrook Disease Center




Requires Sims 3 Base Game + Pets + Showtime


Lot Size:

45x45


Furnished:

$22,850


Stories:

1


Other:

If you would like to free up some space in Storybrook for new Showtime lots, consider removing the science center and switching your hospital out with this combined rabbit hole. It is both the science center and hospital. Created for Storybrook County and Meadow Glen Updated to replace the hospital.




36 Celeste Bend




Requires Sims 3


Lot Size:

20x30


Furnished: $56,422
Bedrooms: 1
Bathrooms: 2.5
Stories: 3
Other: This tri-level beach home has room for 3 vehicles in the garage. The main level also has a full bath and storage room with kitchenette that walks out onto the back deck. The main 2nd level has an open living area, half bath and walks out onto two decks. The top level is a large bedroom with a full bath. Furnished for 2 sims. Created in and for Storybrook County to go at 36 Celeste Bend in the town.




225 Archer Avenue




Requires Sims 3 + Ambitions (only for exterior brick)


Lot Size:

30x30


Furnished: $16,484
Bedrooms: 2
Bathrooms: 2
Stories: 1
Other: This home is great for a family looking to expand! The main floor has 2 bedrooms and a full bath, with another room perfect for either another bathroom or a laundry room. There is a covered carport area and little dining nook. It is sparsley furnished for 2 sims. This home was built in Storybrook County and can replace the existing home at 225 Archer Avenue.