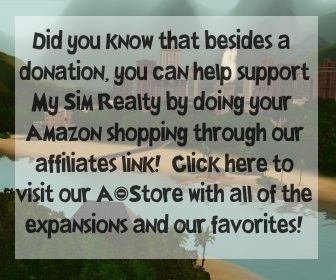 All of our downloads - especially worlds - represent hours of time and dedication! Would you show your support and appreciation with a donation? Every amount is appreciated and helps with site costs! A
nother way you can help is by disabling Ad-Block extensions for this website -
here's how
!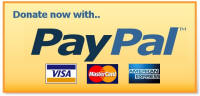 Welcome to Cloverdale!

Welcome to Cloverdale - a small world with a little town center and outlying large lots for horses. This world was made based off of a request to have a cluster of lots for equestrians. Not all of the lot types are available in this world, however it does have a large festival lot, a small park, a dog and cat park, horse ranch, a few houses and all of the rabbit holes. There is also a beach. Because of the small map, this world cannot accommodate houseboats though. This is a great world for rural farmers and horse trainers.

Other Remarks: Please note that some rabbit holes are buried in the basements of various lots. These are noted in the description of each lot. If you do not want them in the basement, we recommend trying some of these custom rabbit hole rugs. You do need to request access to them - feel free to mention you were directed by My Sim Realty! There are a variety of mods that we enjoy at NRaas Industries that may enhance your gameplay as well, such as mods that stop certain types of traffic and that.


| | | | |
| --- | --- | --- | --- |
| Version | Description | World Download | Save File Download |
| 2 | Updated version that has the same requirements but items from other expansions are utilized (this is the version you see in the pictures above). This world has 39 lots. | Download | - |
| 1 | Original version CAW files - please do not reupload! | Download | - |
| 1 | Original version. Requires Sims 3 + World Adventures + Pets. This world has 59 lots. | Download | - |
All of our downloads - especially worlds - represent hours of time and dedication! Would you show your support and appreciation with a donation? Every amount is appreciated and helps with site costs!

With the release of each new expansion pack or store content, new lots have been created for this world! Some of them replace previous lots so that you can customize and make this world your own. Below are the lots that have been released since the world was originally published. Newer versions of a world may already have an older lot placed for your convenience.