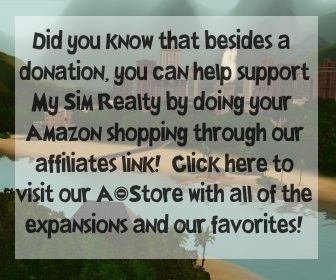 All of our downloads - especially worlds - represent hours of time and dedication! Would you show your support and appreciation with a donation? Every amount is appreciated and helps with site costs! A
nother way you can help is by disabling Ad-Block extensions for this website -
here's how
!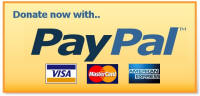 Welcome to Anju Falls!

If your sims dream of living on a tropical island with dusty dirt roads, arid heat and unique charm you should check out Anju Falls! The large island has a town center and there are mysterious falls all around the island from a magical water source that is said to have healing powers. Anju Falls is a beautiful trio of islands with the medium size one dedicated to agriculture to help support the island. The smallest isle has a beach and a legacy priced lot. There are several different areas to live and explore... this world is certainly a keeper! The original version has not been updated and since it will not likely be re-visited by myself, the CAW files have been made available. Please be respectful of my time and talent and do not claim this work as your own or upload it for download in another location.

Other Remarks: Please note that some rabbit holes are buried in the basements of various lots. These are noted in the description of each lot. If you do not want them in the basement, we recommend trying some of these custom rabbit hole rugs. You do need to request access to them - feel free to mention you were directed by My Sim Realty! There are a variety of mods that we enjoy at NRaas Industries that may enhance your gameplay as well, such as mods that stop certain types of traffic and that.


All of our downloads - especially worlds - represent hours of time and dedication! Would you show your support and appreciation with a donation? Every amount is appreciated and helps with site costs!

With the release of each new expansion pack or store content, new lots have been created for this world! Some of them replace previous lots so that you can customize and make this world your own. Below are the lots that have been released since the world was originally published. Newer versions of a world may already have an older lot placed for your convenience.
New Lots for Download (original version)



Anju Falls Fire Station




Requires Sims 3 + World Adventures + Ambitions


Lot Size: 25x25
Furnished: $54,995
Stories: 2 useable
Other: This fire station has a Fire Chief's office on the main level, as well as kitchen, reading nook and bathrooms. Upstairs is a workout area, another office, bedrooms, 2 bathrooms and a rec area. Created for Anju Falls to replace the house at 100 Kensington Drive.




40 Monarch Drive




Requires Sims 3 + World Adventures


Lot Size:

20x20


Furnished: $17,168
Bedrooms: 2
Bathrooms: 1
Stories: 1
Other: This home has 2 bedrooms, 1 bathroom and an open floor plan. There is a small patio in the backyard. Sparsley furnished for 3 sims and a baby. Created for Anju Falls.




115 Tandem Avenue SE




Requires Sims 3 + World Adventures


Lot Size:

20x25


Furnished: $16,457
Bedrooms: 2
Bathrooms: 1
Stories: 1
Other: This nice home has a spacious layout, however is very sparsely furnished (lot prices may vary due to values in other worlds). It has a nice covered patio. Furnished for 2 sims. Created for Anju Falls.