Welcome to My Sim Realty
Welcome to My Sim Realty - home of quality lots and worlds for your sims! This website was established in October 2008 to offer the sims community free, quality lots to download for the Sims 2 and Sims 3. Since then we have compiled hundreds of downloads which do not require any custom content! And now with the addition of the Create-a-World tool, we have a large selection of custom worlds available as well. We appreciate you visiting our site - if you would like to get instant updates of new lots available to download, please like us on Facebook or follow us on Twitter. If you appreciate the free downloads available at My Sim Realty, please consider supporting us with a donation - your generousity of any amount is very much appreciated!


All of our downloads - especially worlds - represent hours of time and dedication! Would you show your support and appreciation with a donation? Every amount is appreciated and helps with site costs!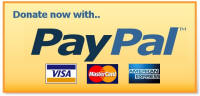 Newest Stuff to Download!


Anju Falls (version 3) With Updated Routing
In starting to update Anju Falls for the most recent expansion packs, I decided to use some of my new routing knowledge and update the routing of this world. The save file and everything else is the same but it should be much faster and smoother. You can download it here.

Version of Evansdale That Does Not Require Supernatural


As per several requests, Evansdale County has been slightly modified by removing the one bridge on the town side that required Supernatural and is instead using the same plank bridge as on the city side. You can download it here.

Beta Testing SimLau Isles


One of the most popular requests I get is to have a tropical / beach world and also that SimLau Isles be built in. If you are interested I would like to invite you to help me BETA test SimLau Isles! This is version 2, which is significantly more filled in. There may be a few changes before the final is released. I have gone through and really done some new things to help with routing so I am excited to see how it pays off! If you experience any issues, please email them to me for the final version. This was added on 2/18/2015.
Download BETA 2 Version of SimLau Isles



Total Sim Fitness - Gym

Added 1/23/2015


Requires Sims 3 + Late Night + Showtime + University + Seasons + Island Paradise + Into the Future + Rock Climbing Wall (optional)
Lot Size: 30x20
Furnished: $85,419
Stories: 2 + basement
Other: This gym has plenty of challenging activities for your sims. In the basement there are two soccer fields to practice at. The main floor has a putt putt golfing room, some weights and a rock climbing wall. Upstairs is the remainder of the workout equipment. This lot is meant for Meadow Glen and to replace the empty building near the school at 411 Ash Street.



Brewed Awakenings Bakery - Java Hut

Added 1/17/2015


Requires Sims 3 + Ambitions + Pets + Island Paradise + University + Seasons + Into the Future (plants only) + Indulgent Bakery
Lot Size:

25x16


Furnished: $65,991
Stories: 2
Other: This java hut has recently had many updates to include a full-service bakery! The bakery's kitchen has two ovens and several places to sell sweets. There is still a back patio with grill and fire pit. Upstairs is a fireplace, lounging area, kitchenette area and computers. This lot is to replace the former version in Meadow Glen in the town center.