Welcome to My Sim Realty
Welcome to My Sim Realty - home of quality lots and worlds for your sims! This website was established in October 2008 to offer the sims community free, quality lots to download for the Sims 2 and Sims 3. Since then we have compiled hundreds of downloads which do not require any custom content! And now with the addition of the Create-a-World tool, we have a large selection of custom worlds available as well. We appreciate you visiting our site - if you would like to get instant updates of new lots available to download, please like us on Facebook or follow us on Twitter. If you appreciate the free downloads available at My Sim Realty, please consider supporting us with a donation - your generousity of any amount is very much appreciated!


All of our downloads - especially worlds - represent hours of time and dedication! Would you show your support and appreciation with a donation? Every amount is appreciated and helps with site costs!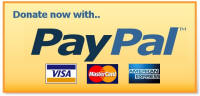 Newest Stuff to Download!



Mooseport (Lite Edition)

Updated 4/9/2015


I have been working on a variation of my two favorite worlds. I love the layout of Evandsale County and how it is smaller and not as spread out but I absolutely love the darker colors and trees in Anne Arbor. So I have been trying out these two worlds combined. Now, the current version is using the lighting from Monte Vista so it is not as dark and cloudy. At this point it is a lite version with some houses. I wanted to actually take a break and play the game here and there and wanted a world that was built up with my generations. Anyway, I figured I would put it out there in case anyone else wanted to try it out and so we can know if there are any preliminary routing issues. I also loved the docks and port areas I made in SimLau Isles and wanted to have those too.

Plus I would love to have ideas and feedback for the lots! I am thinking about having the community buildings, especially in the town area, to be like wooden lodges and that.

*** Note that I have updated this version with just standard lighting - the other one was just too tropical. I also have added 3 ponds :)



SimLau Stadium

Added 3/10/2015




Requires Sims 3 +

University + Showtime
Lot Size: 64x64
Furnished: $83,864
Stories: 1
Other: This stadium offers your sims the option to not only join the athletic career and attend games, but also has a big show venue inside for only the best performers. It was built to go in SimLau Isles on Petra Drive. This lot is being uploaded to replace the current stadium which did not have the athlete options.



SimLau Isles

Added 3/9/2015 (updated 3/9/2015 with spawners)


Requires all expansion packs up to Island Paradise (Into the Future recommended)
Details: This former lite world has been updated and filled in! There is a collection of islands with three main isles with a city, swamp area, residential island and the Oahu Hills with the Maui Boardwalk. It is a tropical paradise with dive spots, plenty of ports and fun in the sun year round! More pictures to come soon!



Anju Falls (version 3) With Updated Routing


In starting to update Anju Falls for the most recent expansion packs, I decided to use some of my new routing knowledge and update the routing of this world. The save file and everything else is the same but it should be much faster and smoother. You can download it here.

Version of Evansdale That Does Not Require Supernatural


As per several requests, Evansdale County has been slightly modified by removing the one bridge on the town side that required Supernatural and is instead using the same plank bridge as on the city side. You can download it here.