Welcome to My Sim Realty
Welcome to My Sim Realty - home of quality lots and worlds for your sims! This website was established in October 2008 to offer the sims community free, quality lots to download for the Sims 2 and Sims 3. Since then we have compiled hundreds of downloads which do not require any custom content! And now with the addition of the Create-a-World tool, we have a large selection of custom worlds available as well. We appreciate you visiting our site - if you would like to get instant updates of new lots available to download, please like us on Facebook or follow us on Twitter. If you appreciate the free downloads available at My Sim Realty, please consider supporting us with a donation - your generousity of any amount is very much appreciated!


All of our downloads - especially worlds - represent hours of time and dedication! Would you show your support and appreciation with a donation? Every amount is appreciated and helps with site costs!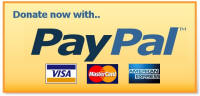 Newest Stuff to Download!


44 Rarity Lane

Added 4/13




Requires Ambitions + Island Paradise and World Adventures (optional)


Lot Size:

30x30


Furnished: $89,892
Bedrooms: 3
Bathrooms: 3
Stories: 2
Other: This home features two bedrooms and two full baths on the main level. There is also a laundry room and attached garage off of the kitchen. Upstairs is a master suite with full bath. The backyard has a pool and patio area. This home is furnished for 4 sims with two double beds and an office. It is built for Storybrook County to go on the town side.



800 Alocasia Beach

Added 4/5




Requires Ambitions + Late Night + Supernatural + University + Island Paradise + Into the Future


Lot Size:

40x40


Furnished: $113,484
Bedrooms: 2+
Bathrooms: 3
Stories: 3
Other: This three level home features a two stall garage with a workshop area. The main level has a nice kitchen with attached laundry. There is a formal dining room with a bar. The living room has a fireplace and there is a full bath on the main level. Upstairs there are two bedrooms - the master suite also has a fireplace. There is another full bath and an office. The attic upstairs has been finished but not furnished - great for a butler's room or play room! Furnished for 4 sims - built to go in Storybrook County.




Meadow Glen - Version 3

Updated 3/19


One of the very first My Sim Realty worlds - Meadow Glen - has been brought into the future... and is now completely updated! The layout of this world is vastly the exact same with some addition of waterfalls and modifying the farming area to have several of the largest lots for equestrians. This world also has a resort and custom university area. This world has been updated to fix several routing issues, aestheic issues, replace ocean spawners where fishing were swimming above the water and to place lights and the movie rabbit hole. Please redownload!

Worlds take so much time and dedication... will you consider donating to My Sim Realty?




Crank Hank's Comics - Nerd Shop

Updated 3/19




Requires Sims 3 + Late Night + Generations + Seasons + University + Into the Future


Lot Size:

20x30


Furnished: $57,649
Stories: 2
Other: Nerds and non-nerds alike will enjoy this shop! The comic book shop has a chemistry set and computers to use. The upper loft has a large TV for video game tournaments and a kitchenette. There are two study rooms that join it to a small coffee shop. This lot has been modified to fix a routing issue on the 2nd floor - this lot can replace the nerd shop in Storybrook County on the city side.



Totally Toys Consignment - Consignment Shop

Added 3/13


Requires Sims 3 + Ambitions + Generations + University + Savvy Seller's
Lot Size:

20x30


Furnished: $54,238
Stories: 3 (2 are useable)
Other: If your sim aspires to have their own shop, why not purchase this community lot? There is a seller's apartment on the 3rd level and room for the savvy seller parking spots. Inside the shop is a large toy store and the toy making machine. There are also two half baths. If you do not have the Premium content set, you can still download this consignment shop!